About Pavi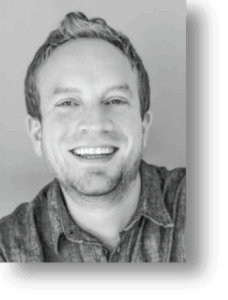 Hi there, thanks for stopping by!
I have been entrusted by some of the world's best-known brands and agencies to communicate their messages in native High German and my nicely unplaceable style of International English.
I was born in Germany, raised in Spain and England, am based out of Salzburg in Austria, and spend many months of the year in India. Through my cosmopolitan upbringing and extensive travels, from an early age onwards I developed a keen ear for the subtle nuances that differentiate and bind communication in different parts of the world. For this reason, and my ability to record and deliver professional broadcast quality audio from anywhere, I am proud to call myself a Digital VOmad.
I have voiced for renowned clients from all corners of the globe, and would gladly bring your copy to life as well – be it of a commercial, feature film, documentary, dubbing, video game, e-learning, explainer film or any other nature. I cut my teeth working in media post-production studios in London, Duesseldorf and Berlin, and as a trained senior audio engineer with location recording, TV, spatial and cinema mixing credits to my name, you can also be sure to receive the very highest sound quality to make your production shine.
Companies, agencies and production houses value my warm timbre and smooth delivery. I have established myself as a tech VO specialist, have often been booked for productions requiring both German and English voice overs, plus I relish voicing in English with a German accent!
Some of my productions have had Eurobest, AMA, Art Director's Club, Cannes Lions and New York Advertising Festival Awards bestowed upon them.
I have been praised for my meticulous German work ethics, and love seeing projects come to fruition where music, visuals, sound effects and voice overs combine harmoniously. So, if you would like to discuss your project and would like a fair and professional quote, simply reach out and let's record!
Studio & Rates
I have been audio engineering for over 20 years, and as a matter of personal pride will make sure that your audio sounds as best as can be, using ProTools recording software and gear from the likes of Neumann, Schoeps, SSL, Audient, Focusrite, Hafler, Urei and many more.
I edit my files carefully and can deliver in all usual audio formats, usually WAV/24b/48k files via a secure online file delivery service.
ISDN, SourceConnect, SessionLink Pro, Skype or telephone directed recording sessions can easily be arranged upon request too.
All projects will be quoted in a fair and transparent manner, and negotiated on a project-by-project basis.
The following rate cards are industry standard and are used as a general guide:
English language productions: GVAA (Global Voice Acting Academy):
https://www.globalvoiceacademy.com/gvaa-rate-guide/
German language productions: VDS (Verband Deutscher Sprecher):
https://www.sprecherverband.de/service/
Payments are accepted via bank transfer, Wise, Veem, Payoneer and PayPal.
Clients